So who would have thought that at this point in the year we would all be at home, driving each other mad!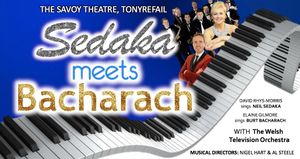 At Shabbey Road, we had just about finished the Elaine Gilmore album, 'Love Is Still The Answer' - The Songs of Burt Bacharach, and we were looking forward to the launch gig in a couple of weeks. 
On the up side, Elaine posted up our video of 'What The World Needs Now Is Love', and it seemed to strike a chord as to date it has had 19000 views in less than two weeks! Maybe we can harness that interest to do something good for the world!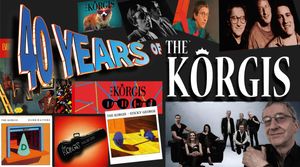 After The Korgis rip-roaring sell-out show in Bath in January, we were looking forward to our flurry of gigs in May, beginning with The 100 Club in London and carrying on with a little tour of Holland. 
Strangely the 100 gig has not yet been cancelled, but find it unlikely we will be virus free by the middle of May. 
If the guidelines have relaxed a little by then, we may try to do a live session for the 'Upstairs@Shabbey Road' series. That would be a lot of fun, and also brush some of the rust of the set! 
Talking of 'Upstairs@ShabbeyRoad', it occurred to us that as there were no gigs to go to, it might be nice to feature some people who had filmed in our upstairs room. In addition, I could add a few things myself. Here is my first attempt to clone myself! 
A song I wrote many moons ago called 'I Dream Of You'. 
I Dream Of You - Upstairs @ Shabbey Road 

Really hope that all our buddy's are keeping well, and steering through these financially and socially tricky times. It will come to an end, and we are hoping for much sooner, rather than much later! 
Stay safe one and all, Al