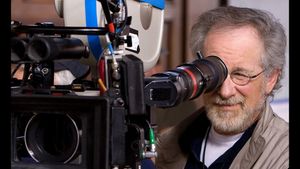 These days - every song needs a video.
There is so much music out there, that you need to compete on a level playing field. It used to be that only Dire Straits could afford a decent video, but these days technology has improved so much, that your regular phone can deliver HD quality film.
We have several means of producing affordable video - let's take you through that.
Filming in the studio
At the moment people seem to crave fly-on-the-wall footage. That is great- because it is the easiest to achieve.  As you are already recording. Just document the event - film the vocal takes - some close-up instrument shots and a few funny moments. 
Tah-Dah!... you have the raw footage for a video.
The audio quality of course will be superb as everything will have been fixed before anyone gets to see/hear it!
We have a mixture of cameras and great quality phones, as well as  a Samsung Gear 360 camera... but feel free to take as much footage as you can with your own gear. It can all be mixed together.
Here are Roosevelt recording in the studio with just two cameras and put together like hand-held vintage film.
Editing
Editing is where the money goes! When we edit audio it takes minutes or even an hour for something complex. When you edit a video, 9 hours can go by just like that! Time equals money - so we would always advocate the easiest/cheapest route.
Make a teaser
Sometimes something really basic will do the trick.
Here is the David Juan Lozano Band practising harmonies. This is before we did band rehearsals so everything is acoustic. Souncd pretty nice though. Two phones recorded the images.
Green Screen is Your Friend!
This video was shot against green screen in about 2 takes. Everything else was stock footage that showed behind the green screen. As you would imagine - the wolf mask was not expensive!
The hardest thing was getting the moon to stay still as we had zoomed in so close that it was quite jittery.
Go Down The Pub!
We have done two great videos down the pub!  It isn't always easy - because you are asking a normal pub-going crowd to be part of a video! 
First is an excerpt from Ray Gee's 'Drunk As A Skunk'. In this one, people were still eating their meals while we were filming... it didn't stop us!
Followed by Ian Mitchard's 'I Forgot That It Was Christmas'. We really did get some looks on this one... but the staff of Bargain Booze in Llanishen Cardiff were stars!