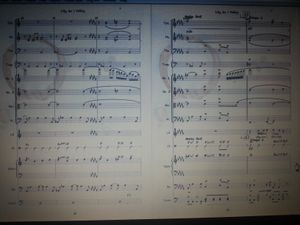 Music
Well for a recording studio - that is a rather big heading!
So instead we will break it down into manageable chunks so hopefully making it easier to find what you are looking for.
Whatever sort of music you are hoping to record/create we reckon we have just about got it covered. As we are all musicians, if there is something missing we can play it, or we know someone who does. We don't charge extra for playing on your music, but we do if we have to hire someone in. We have the BEST musicians in the country on file. If we can stay local we will, but sometimes that is not possible.
If it is live video we can do that as well, and obviously with great sound! We have a whole section for that as costs are split between the different components.
Here is a link /video
Every project is costed separately but for a rough guide go here /pricing